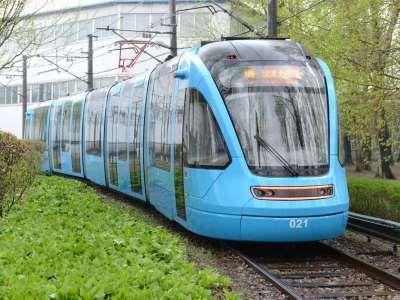 CHINA: The first tram for the Shenyang network started test running on May 10. China CNR is supplying 20 100% low-floor cars under a contract signed in December 2011.
'With the acceleration of urbanisation in China, low-carbon, energy saving and convenient trams will be the future of urban transport,' according to CNR.
CNR says that the design of the tram is inspired by dolphins. The cars have a floor height of 350 mm and a minimum curve radius of 19 m.
Construction of the network started in February 2012. Full opening of the first section is scheduled for June, and four lines are planned in total. Services will be operated by Transdev and RATP Dev under an agreement signed with the local municipality in April.