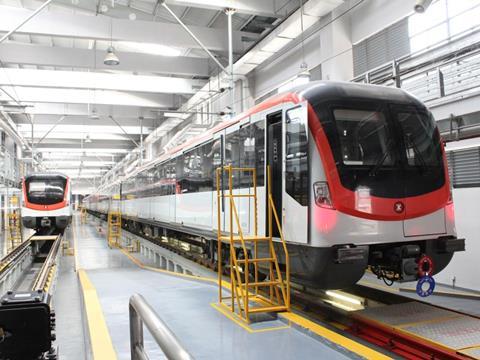 CHINA: On January 20 MTR Corp signed a strategic co-operation framework agreement with the Longhua New District Administration Commission for an extension of Shenzhen metro Line 4, which MTR operates, and construction of a light rail line.
The proposed metro extension, intended to serve the growing population in Longhua New District, would run north from the current Qinghu terminus to Guanlan. MTR will offer advice and technical support for the construction of the metro extension and a light rail line in Longhua.
Growing ridership on Line 4 is leading to the introduction of six-car trainsets, the first two of which will enter service from January 26. Eventually the entire fleet will be lengthened from four to six cars.