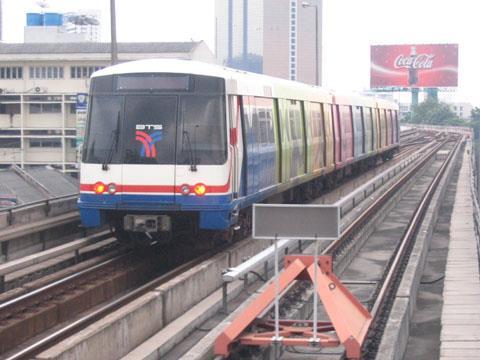 THAILAND: Bangkok Mass Transit System Public Co has approved two orders for a total of 46 four-car trainsets to operate on the Bangkok Skytrain elevated metro. The contracts are due to be signed on May 23. The total value would not exceed €270m (excluding VAT), and would include onboard signalling equipment.
Siemens would supply 22 trainsets and CRRC Changchun Railway Vehicles Co would supply 24. These are all destined for the Silom and Sukhumvit lines of the Skytrain elevated metro. Seven trains would augment existing services, 15 would be required for the southern Sukhumvit Line extension from Bearing to Samut Prakan and 21 for the northern extension from Mo Chit to Ku Kot. The remaining three trainsets will be used as spares.
Skytrain services are currently operated with 35 four-car Siemens trainsets and 12 four-car sets that CNR, CRRC's predecessor, delivered in 2010.
A new operations and maintenance agreement for Skytrain services is expected to be signed in the third quarter of 2016.