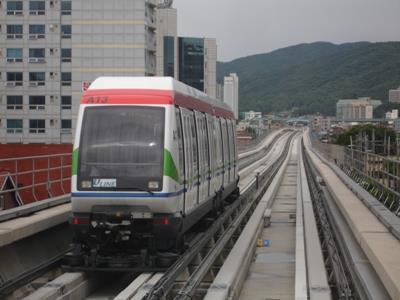 FRANCE: Automation and partial automation of metro networks both domestically and internationally was the theme chosen by Siemens France when it held an open day for young people interested in a career in rail on March 22.
The event at Siemens' base at Châtillon formed part of the third annual 'week in industry' organised by the Ministry of Industrial Development. Secondary school and college students from the Ile-de-France region were invited to learn more about the role that mass transit networks can play in urban development, before exploring in greater depth the challenges facing engineers.
These included the design of traction and power supply systems for metro rolling stock, vehicle design, traffic control and management, and the specifics of automation and partial automation. Siemens representatives illustrated their discussions with reference to the company's recent projects around the world, including the VAL light metro projects in Uijeongbu, Torino and Rennes, and signalling work undertaken in Paris, São Paulo and New York.