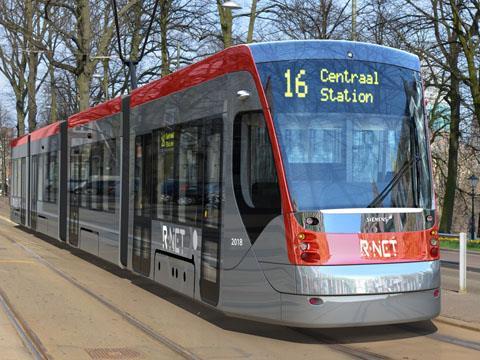 AUSTRIA: Siemens has announced plans to invest around €50m to increase the capacity of light rail production facilities at its Simmering plant in Wien, which is the headquarters of the Metro, Coaches & Light Rail business unit within the Rail Systems Division of its Infrastructure & Cities Sector.
Unveiling a mock-up of an Inspiro trainset for Warszawa Metro on February 21, the head of the MCL business Sandra Gott-Karlbauer said Siemens was looking to grow its activities in the short-distance rail sector by around 50% this year, identifying opportunities in both Europe and Asia. The company estimates that the market is worth around €7bn a year and is growing by 4% to 5% a year.
The MCL business unit currently has three major orders in progress. As well as working with Newag to supply 35 Inspiro trainsets to Warszawa Metro under a €275m contract awarded in 2010, it is assembling 21 six-car C2.11 trainsets valued at €165m for the München U-Bahn. In November 2011 Siemens won a €115m contract to supply 40 Avenio low-floor trams to HTM in Den Haag.
As part of the investment at Wien, the alumumum bodyshell assembly and finishing workshops are to be expanded, along with related logistics facilities. There will be further investment in automated technology, and the programme is expected to create up to 200 jobs.
As well as Wien and the bogie plant in Graz, the MCL business unit is responsible for facilities at Erlangen and Krefeld in Germany, Paris and Lille in France and Bratislava in Slovakia. Outside Europe, it manages the US light rail vehicle plant at Sacramento and the Siemens Traction Equipment Ltd joint venture in Zhuzhou, China.