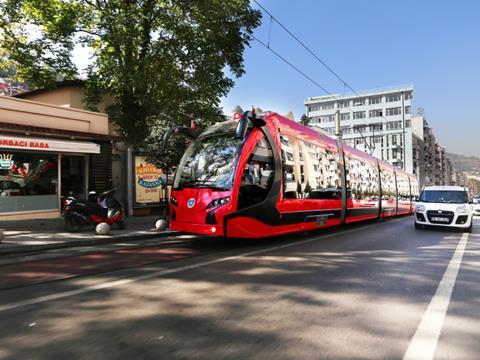 TURKEY: Siemens announced on October 20 that it is to build a tram factory in Gebze near Istanbul at a cost of €30m.
According to Siemens, 'by localising manufacturing and the supply chain in Turkey, the company expects even better chances for winning tenders as well as substantial cost advantages for international orders'.
The company told Railway Gazette International that it would like to use the 'local know-how and expertise' of Turkish suppliers, but it is not seeking a partner in the construction of the factory. It had previously worked with Bursa-based manufacturer Durmazlar on the Silkworm tram, now in service in Bursa, for which Siemens provided traction equipment.
The first vehicles to be produced in Gebze are expected to roll off the production line in 2018.
The news coincides with an announcement by the Turkish Science, Industry & Technology Ministry that the country expects 6 500 urban rail vehicles to be procured by Turkish cities over the next eight years.