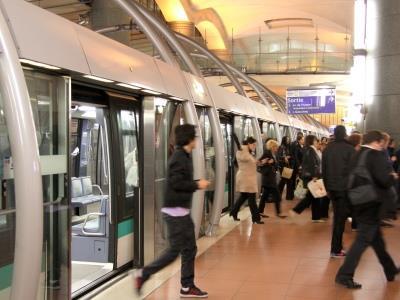 FRANCE: Siemens has been awarded a contract to equip an extension of Paris metro Line 14 with communications-based train control.
Line 14 runs for 9 km between Olympiades in the south of the city and Saint-Lazare, from where a 5·8 km, four station extension northwards to Mairie de Saint-Ouen is being built for opening in 2019. Having provided the train control equipment for the initial section opened in 1998, Siemens will again supply its Trainguard CBTC platform for unattended automatic train operation. The order is worth around €45m, the company says.
Siemens expects standard headways on Line 14 to be 85 sec. More frequent trains could be operated to meet short term ridership needs.