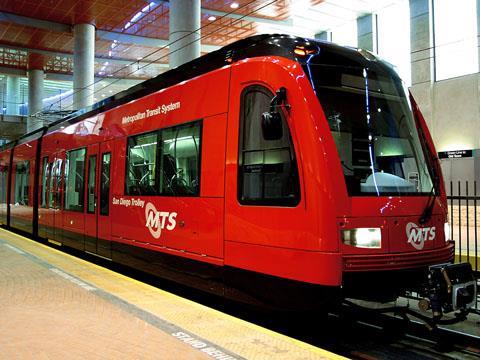 USA: Mobile ticketing specialist Masabi has launched a smartphone app to enable San Diego Trolley passengers to buy day passes for special events in the city.
Branded MTS mTicket, the Cloud-based mobile ticketing and fare collection application can be downloaded from either the Apple iTunes store or Google Play for Android-equipped devices. Users then load a day ticket, priced at $5·50 and valid for network-wide travel on the day of the event, which offers both a saving on the price of a paper ticket and the ability to avoid queues at light rail stops.
The app was launched to the public on September 9, aimed at spectators attending the San Diego Chargers' first home game of National Football League season. The Chargers' Qualcomm stadium is served by San Diego Trolley's Green Line.
A trial launch for a football game at a local university generated 900 MTS mTicket download, and operator Metropolitan Transit System expects to roll the application out to cover other special events in the future.