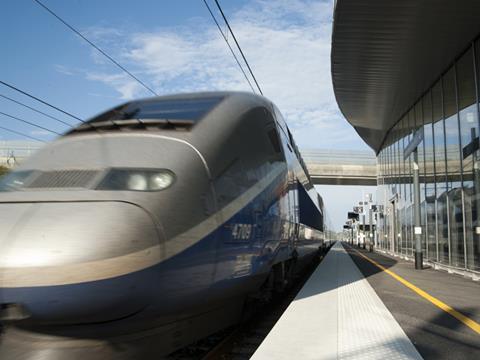 FRANCE: The ministries responsible for transport, research and industry announced on December 17 the creation of SpeedInnov, a joint venture that is to develop 'the TGV of the future'. The new joint venture also includes Alstom and ADEME, a government agency providing funding for projects aiming to reduce environmental impact and energy consumption.
Work on developing the high speed trainset of the future will focus on lowering whole-life costs while improving performance, looking to reduce by 35% the energy consumption of a trainset with up to 750 seats. Maintenance costs should be 'very much lower' than existing rolling stock.
As well as improving the environmental impact of rail transport, the government says that SpeedInnov will further strengthen the expertise of French industry in the field of high speed rail.