EU ERTMS Coordinator Matthias Ruete recently said in his first ERTMS Work Plan that the industry is 'at a critical point for ERTMS deployment in Europe and globally. With strong support from EU Member States, deployment, both trackside and onboard, has to be accelerated so that we can equip the entire European rail network by 2030.'
How to boost this deployment keeping a high level of quality from the pre-testing to operational maintenance?
ERTMS PRE-TEST SOLUTION
ERTMS trackside and trainborne testing is not only useful and mandatory, but also expensive and complex.
ERTMS Solutions has built a lightweight implementation of an onboard ERTMS application that can be used either in a lab or onboard.
TestOBU.Sil0 is a cost effective pre-test solution that can easily be operated on a single computer and allows you to simulate how an ETCS-based OBU will react in the real life when it encounters balises and RBC messages, and how it would interact with them.
It has its own DMI, compliant with the applicable ERTMS standards Baseline 3 Release 2. And you can rely on it, it fully implements the ETCS braking curves as defined by the ERA.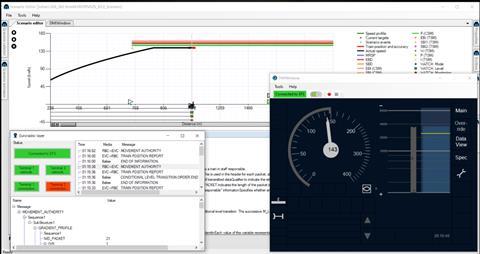 THE NEED FOR AN EFFICIENT ON-SITE TESTING TOOL
The closer the ERTMS system is to its design maturity, the more important the need to test the solution in the field by performing on-site tests.
How to deal with the limitations facing the ETCS supplier in accessing the track for on-site tests and handling the related cost?
The ERTMSCamCorder is an on-site testing tool enabling full and synchronised recording, replaying, and reporting of all trackside and onboard data collected during the testing and commissioning phase of a rail project.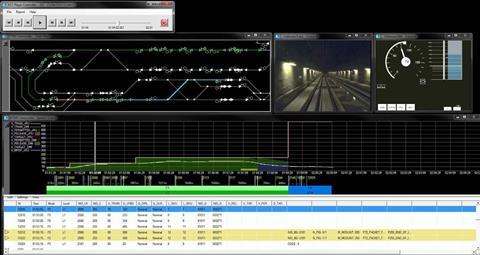 The ERTMSCamCorder delivers three essential functionalities which result in the complete optimisation of the testing process. Not only does the ERTMSCamCorder record DMI, track videos and all JRU data transiting on the train's BUS, but it also allows for all this to be played in a synchronised format with decoded JRU records. Moreover, it also delivers official and encrypted reports containing all the information required for the test and commissioning phase of a project. A valuable help when facing a certification process.
In addition to supporting all types and brands of OBU, ERTMS Solutions has initiated compatibility agreements with OBU manufacturers to provide additional guarantees of the ERTMSCamCorder and OBU compatibility.
AUTOMATE AND IMPROVE BALISE MONITORING
In addition to on-site testing, all networks that operate ETCS-equipped infrastructure are starting to put in place systematic measurement of the Eurobalises, in order to maintain them in an effective way.
Nowadays, there are several tools available on the market to perform Eurobalise maintenance, but a vast majority of them follow a corrective approach, by identifying a fault only when it occurred, so that the failed equipment can be repaired or replaced.
The BaliseLifeCheck, entirely designed by ERTMS Solutions, is the only tool able to produce extremely detailed signal quality information when it passes over a Eurobalise, by measuring all possible indicators defined in Subset-036. Furthermore, it is able to detect and analyse the status of legacy balises too, with the same high resolution level.
As such, the maintenance teams can collect information about the balise health in a proactive manner, without waiting for a defect to happen, with painful consequences in terms of traffic disruption and potential penalties.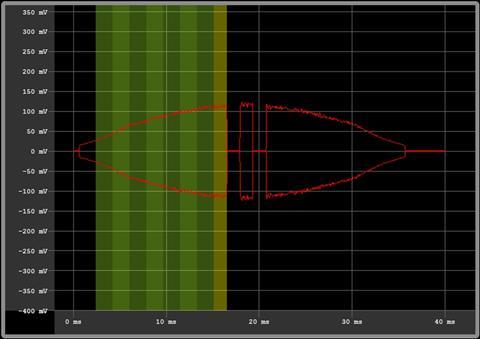 PROVEN-IN-USE TECHNOLOGIES
The deployment of ERTMS requires efficient and proven-in-use tools and partners. ERTMS Solutions has been working closely with manufacturers, rail infrastructure managers, and operators since 2008.
Watch all our clients' testimonials and read about the recent achievements !
For more information and to get a free demo of our instruments, visit the ERTMS Solutions website.