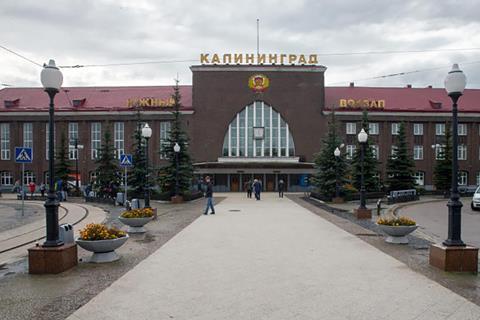 EUROPE: The possibility of launching a passenger service linking St Petersburg with the Russian exclave of Kaliningrad on a route running via Latvia has been discussed by national railways RZD and Latvijas Dzelzceļš.
'Over the past year, Latvijas Dzelzceļš has been paying a lot of attention to diversification of the company's target markets and attracting new customers, as well as expanding co-operation with our existing partners', said Latvijas Dzelzceļš Chairman Māris Kleinbergs on November 27. 'At the meeting with the management of Russian Railways, we discussed new co-operation opportunities and ways to address the current issues more efficiently.
'Even though international passenger transport by rail is currently suspended as a result of the coronavirus pandemic, at the meeting we also discussed the possibility of launching passenger transport on the St Petersburg – Kaliningrad route via Latvia in future. Latvijas Dzelzceļš is now working on issues concerning co-ordination of the route, and we agreed that work on this project would continue next year', said Kleinbergs.
Latvijas Dzelzceļš and RZD also discussed measures to increase the competitiveness of rail freight, including simplifying regulatory procedures to encourage modal switch from road to rail.
'This year, LDz joined the North Sea – Baltic Rail Freight Corridor, and at our initiative the corridor has been extended to Belarus and Russia', said Kleinbergs 'Therefore the connection through Riga has become an important part of the European freight corridor network, providing connections with China. This transit route for shipping freight to Latvian ports and further to western Europe or Scandinavia could share the load with other intensively used corridors and attract more freight.'