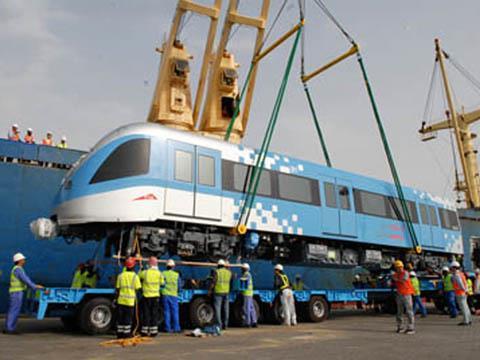 UAE: Dubai's Roads & Transport Authority has raised 1·8bn dirham for transport investment by selling the rights to name stations on the Red and Green metro lines.
RTA has also awarded a consortium of SMRT Media, Kassab Media and Wellmark Communications a 10-year concession to manage advertising sites on trains and stations, a revenue sharing agreement which is expected to be worth around 3bn dirham to RTA.
Companies including Etisalat, Nakheel, Al-Futtaim Group, First Gulf Bank and Dubai Airport Free Zone Authority paid around 100m dirham per station for the 10-year naming deals.
'We have witnessed remarkable enthusiasm from companies to be a part of this landmark project', said RTA Chairman Mattar Al Tayer.
The names of 10 stations serving Dubai's major landmarks and historic locations will not be sold, and RTA has also put in place a 'stringent mechanism' to prevent 'overuse or excessive commercial manipulation'.
Al Tayer said the sale was a novel way to fund the next stage of metro development. 'This unique initiative, which has never been undertaken by any government body worldwide, created huge global repercussions. The resulting proceeds will help improve the infrastructure'.
The 52 km Red Line is scheduled to open on September 9 this year, with the 22 km Green Line following on March 21 2010.