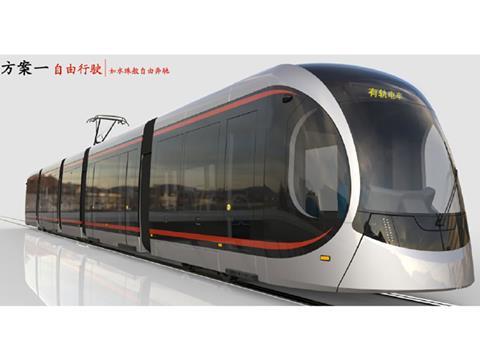 CHINA: CRRC Nanjing Puzhen is to supply 18 five-section 100% low-floor trams to operate the second tram line in Suzhou.
Škoda Electric is to supply electrical equipment through its Chinese joint venture Škoda Kingway Electric. Škoda had previously supplied traction equipment to power cars for the Suzhou metro.
Construction of Line 2 started in July 2014. The 15 km route running from Suzhou Bei railway station to Longan Lu is the second of six routes planned for the city's southwestern Gaoxin district.
Line 1 opened in October 2014 and is operated with a fleet of 18 low-floor trams supplied by CRRC Nanjing Puzhen under a technology licensing agreement with Bombardier Transportation. These five-section vehicles are based on Bombardier's Flexity 2 design.