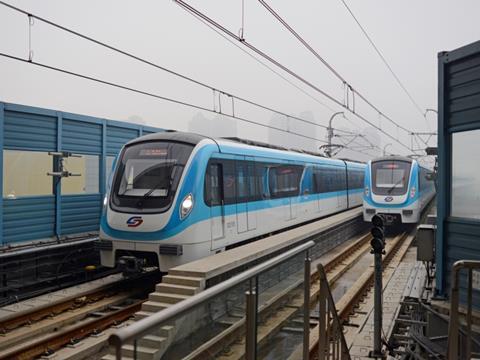 CHINA: CSR Nanjing Puzhen is to supply 40 six-car trainsets for Suzhou metro Line 4, to be delivered in 2015-16.
Škoda Electric is supplying traction motors under a KC1·1bn contract. These will be produced in Suzhou by Škoda Kingway Electric, a joint venture of Škoda Electric and Jiangsu Kingway Transportation which was established in 2010.
Škoda has previously supplied traction equipment for 23 CSR Nanjing Puzhen five-car sets for Suzhou metro Line 2, and won an additional order for 17 trainsets for the line's extension.