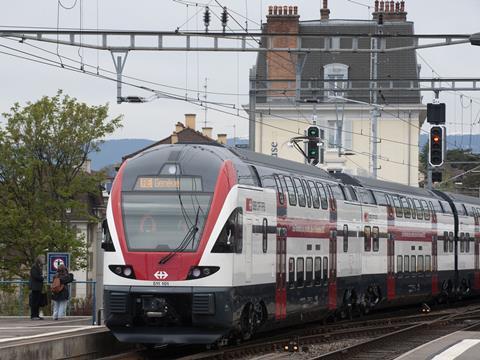 EUROPE: The European Commission has asked the Council for a mandate to negotiate an amendment to the 1999 bilateral Land Transport Agreement with Switzerland, which would enable the country to participate in the European Union Agency for Railways.
On November 15 the Commission said Swiss involvement was foreseen by the agency regulation. Switzerland also applies interoperability and safety rules equivalent to those in the EU, and it fulfils the conditions for participation as a third country in the work of the agency.
Following the amendment, the exact terms of Swiss participation would be negotiated directly between the agency and Switzerland.
'Switzerland is an important partner for the EU, situated at the heart of the European rail network', said Commissioner for Transport Violeta Bulc. 'Its participation in the work of the European Union Agency for Railways would be mutually beneficial, particularly for railway safety and interoperability.'