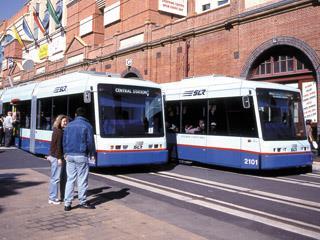 AUSTRALIA: Sydney's Light Rail Future plan announced by New South Wales Transport Minister Gladys Berejiklian on December 13 includes a 12 km line connecting Circular Quay to Moore Park, with branches serving Randwick and Kingsford via the University of NSW.
Construction is due to start in 2014, and the A$1·6bn project will be partly funded through a PPP. A connection to the existing line will be provided at Central Station.
Work on the 5·6 km Inner West extension of this route from Lilyfield to Dulwich Hill is to be completed in 2014.