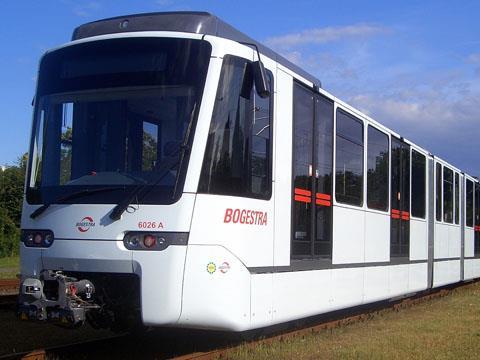 GERMANY: T-Systems is to equip light rail vehicles operated by DSW21 in Dortmund and Bogestra in Bochum and Gelsenkirchen with TETRA radios and software to enable real-time vehicle location.
The work is to be completed by the end of 2017 and covers 157 LRVs. T-Systems has already equipped more than 500 buses with the technology in the first phase of the project.
LRVs will be permanently connected to the control centre so that services can be optimised. TETRA infrastructure is to be installed in tunnel sections, and depots are to be equipped with wi-fi so that location data can be transmitted. In addition, this will enable real-time arrivals to be displayed at stops and online, and will provide information to drivers so that connections can be maintained.