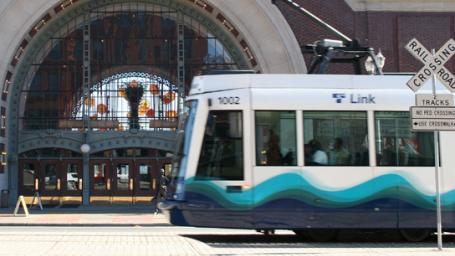 USA: Sound Transit announced on November 19 that it had selected the alignment for the Tacoma Link Expansion light rail project.
The scheme would extend the existing 2·6 km light rail line, which serves six stations, from Theater District to the Stadium and Hilltop districts. The 3·9 km extension would run primarily on-street north along Stadium Way, then west along Division Avenue before turning south along Martin Luther King Jr Way.
There would be six stops: Stadium Way/South 4th Street, Stadium District, Martin Luther King Jr Way/Division Avenue, Martin Luther King Jr Way/6th Avenue, Martin Luther King Jr Way/South 11th Street and Martin Luther King Jr Way/South 19th Street. The northern terminus of the existing route at Theater District would be relocated.
An expanded operations and maintenance facility would be built next to the existing maintenance facility on East 25th Street at the southern end of the existing route.
The preliminary cost estimate of $175m is to be refined in the next two years, before the expected start of construction in 2018.
The City of Tacoma has to date secured $33m in federal and state grants towards the project, and has committed to identifying a further $7m. On October 29 the US Department of Transportation announced that a $15m TIGER grant would go towards the work.