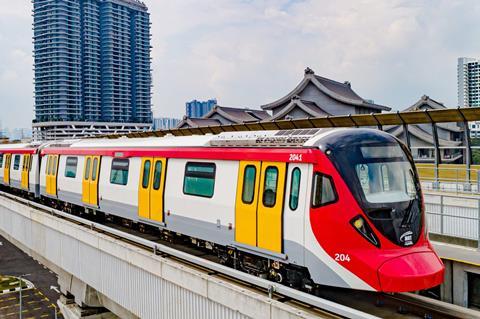 MALAYSIA: MBSB Bank is to offer a specially-designed financing programme to support contractors and suppliers involved in projects for Mass Rapid Transit Corp, including construction of the Rapid Transit System Link between Johor Bahru and Singapore.
The financing programme is intended to increase the competitiveness of contractors in the open market.
'This specially-designed shariah-compliant financing programme will address their financial situation and enable them to focus in delivering their work timely and efficiently', explained MBSB Bank CEO Nor Azam M Taib.
The bank will also provide start-up funds to 15 companies under the MRT Young Entrepreneur Programme.
A programme has been put in place for the RTS Link project, building on similar programmes for the Kajang Line and Putrajaya Line projects in Kuala Lumpur which saw 16 graduates form 14 companies and 54 graduates establish 24 companies. The graduates completed subcontracts awarded under the MYEP, and also bid independently for work from the main project contractors.