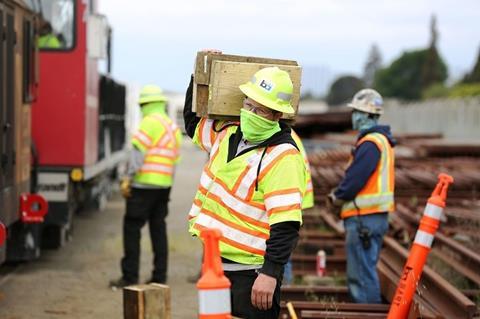 USA: San Francisco Bay Area metro operator BART says it is taking 'unprecedented steps' to increase the opportunities available to small businesses during the coronavirus outbreak.
'We are actively soliciting as many small businesses as possible to help us with essential work' said Fei Liu of BART's Office of Civil Rights on April 22. 'Some people say a large organisation like BART can be bureaucratic. Covid-19 has forced us to be more flexible and innovative.'
More than 150 people attended two webinars run by BART's Small Business Support Services, with talks on best practices for teleconferencing and delivering an effective 5 min pitch to potential prime contractors.
'Many long-term projects are still underway', said Jesus Vargas, President of VSCE which is providing construction management and other services for BART lead contractor Parsons Transportation Group. 'They're deemed essential. BART has made accommodations for our staff to work safely on those projects. There's a huge relief that our employees can continue to have their income to support their families. We're proud to be part of the essential work force that keeps the mobility of the Bay Area going. There's a great deal of empowerment in that.'