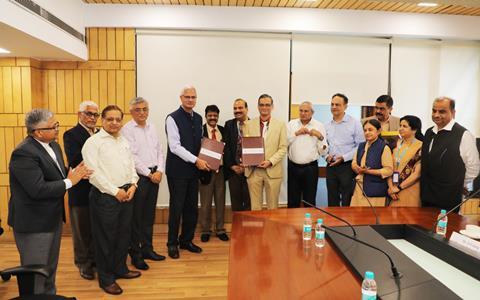 INDIA: Delhi Metro Rail Corp has signed memorandum of understanding with Bharat Electronics Ltd for the joint development of Indigenous Communication-based Train Control to support driverless train and metro operation.
i-CBTC is seen as 'an important milestone in India's journey towards self-reliance in rail and metro operations', explained BEL. The company was originally established by the Ministry of Defence to support the needs of the armed forces and has since grown into a multi-product business developing, manufacturing and supporting a wide range of electronics for defence and other customers in India and abroad.
The i-CBTC project is being led by the Ministry of Housing & Urban Affairs. The MoU signed on November 7 aims to leverage the complementary capabilities of BEL and DMRC, which has pioneered CBTC and driverless operation in the Indian metro sector.