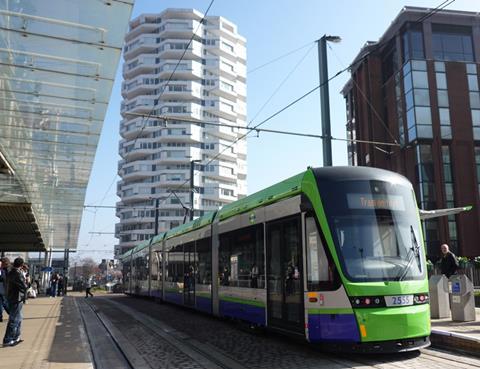 UK: Transport for London has started a public consultation on proposals to remove ticket machines from tram stops, thereby making tram travel cashless. The consultation is open until October 29.
As ticket machines at tram stops have reached the end of their useful life, TfL says that it is not cost effective to maintain or replace them. The argument is buttressed by their low usage: less than 250 paper tickets per day are purchased, accounting for 0·3% of single tram journeys.
The removal of paper tickets would leave payment options of contactless cards, Oyster cards, travelcards or bus & tram passes. A single tram journey currently costs £1·50 when using contactless or Oyster pay-as-you-go, compared with £2·60 for a paper ticket purchased from a machine. Furthermore, contactless and Oyster users can benefit from fare capping, as well as the 'hopper' fare, which allows a second tram or bus journey within an hour of the first to be made at no extra cost.
Cash has not been accepted as a payment for travel on TfL buses since 2014.