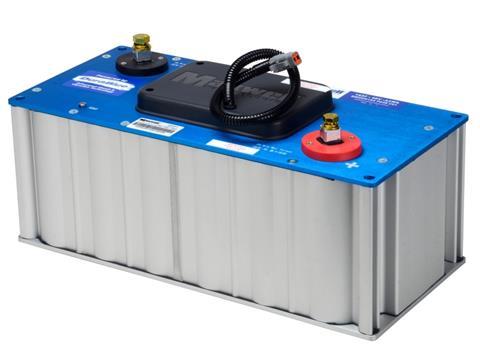 CHINA: Maxwell Technologies announced on January 31 that it had signed a licensing and production agreement with CRRC Qingdao Sifang Rolling Stock Research Institute Co covering ultracapacitor modules for the bus market.
To meet local content requirements set out by the Chinese government, Maxwell has licensed some of its module designs to CRRC-SRI, which will exclusively use Maxwell's 2·7 V and 3 V ultracapacitor cells. Production in China is expected to begin in the second half of this year. Maxwell also envisages that it will design next-generation products together with CRRC-SRI.
'As our local new energy transportation market continues to grow, it's imperative for both manufacturers and sellers of these critical technologies to invest in the right solutions to improve energy efficiency, preserve the environment and lay the foundation for tomorrow's industry', said CRRC-SRI Chairman Liu Baoming.