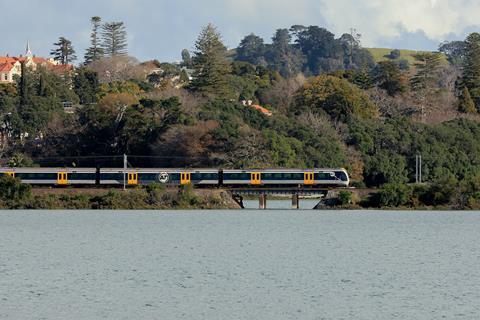 NEW ZEALAND: Waka Kotahi New Zealand Transport Agency has awarded Cubic Transportation Systems the National Ticketing Solution contract to supply an account-based ticketing platform for rail, bus and ferry services.
Local transport authorities will decide on travel products and fares for their regions and control the routes and services, with passengers benefiting from a consistent national customer experience which NZTA expects to lead to more people using public transport more often.
The touch-in, touch-out system will be similar to those which Cubic has deployed in New York, London and Brisbane. It will feature daily, weekly and monthly fare caps, with users able to register their entitlement to discounted fares.
Growing public transport use
The contract award 'is a key milestone in the journey to grow public transport use by providing a single payment system and a range of easy-to-use payment methods, no matter where you are in the country', said Transport Minister Michael Wood on October 21.
'Customers will be able to choose what payment method works best for them. They will be able to pay for public transport using contactless debit or credit cards, as well as digital payment methods like Apple Pay or Google Pay, while still offering the option of using a pre-paid transit card.'
The NTS partners are Auckland Transport, Greater Wellington Regional Council, Environment Canterbury, Waka Kotahi and a consortium of Northland, Waikato, Bay of Plenty, Taranaki, Gisborne, Horizons, Hawkes Bay, Nelson City, Otago and Invercargill city councils, which currently use the Bee Card. Current cards will be phasesd out.
The first pilot will begin in 2024 in Canterbury with the other regions transitioning to NTS by 2026.
'When we remove barriers and make public transport easier to use, we can improve safety and reduce road congestion and emissions', said Yogesh Anand, NTS Executive Sponsor. 'We also understand that accessible and affordable public transport options are key to helping cities grow sustainably and become more liveable and connected.'