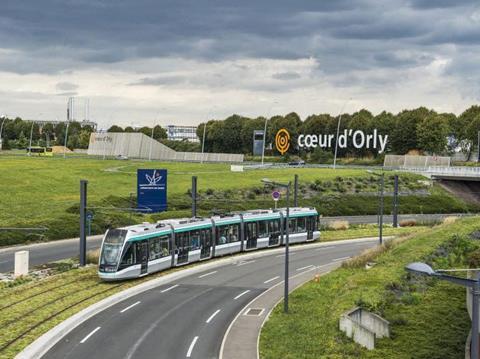 FRANCE: RATP is trialling an experimental safety system near Vélizy's town hall T6 tram stop.
The system designed by French startup Copsonic involves speakers connected to a pedestrian crossing light, which emit an ultrasound signal when the light turns red.
The signal is picked up by an AMY app on pedestrians' mobile phones, which triggers an audio-visual alert on the phone, lowers the sound of any music playing, and amplifies the sound of the tram's warning bell.