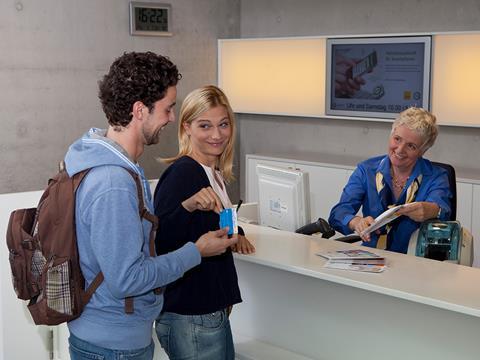 GERMANY: Following a European tender, Rhein-Ruhr transport authority VRR has awarded Transdev a contract to manage its ticket distribution systems for 11 years from December 1 2019, when the current contract held by Deutsche Bahn ends.
The public transport services covered carry around 4 million passengers on a typical weekday. The contract will see Transdev support around 450 ticket vending machines, 21 customer service points, ticket agencies, season ticket sales, an online shop and a call centre. VRR is planning to roll out improvement including more user-friendly menus on vending machines, credit card payment and video information links.
This is the second major ticket distribution and support contract that Transdev has won, following a similar deal running for eight years from January 1 2018 which covers the Rhein-Main region and includes 616 ticket machines and 20 000 season ticket holders.
'We are well on the way to establishing ourselves as the second major sales service provider in the public transport sector nationwide', said Tobias Heinemann, Managing Director Marketing & Sales.