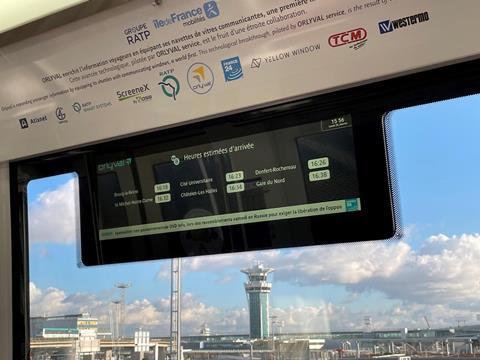 FRANCE: One of the Orlyval shuttles at Paris Orly airport has been fitted with smart LCD windows which show information including flight departures and weather forecasts for the destinations. .
The information is specific to the direction of the shuttle, and the operator can also provide announcements and real-time news and information relevant to the journey.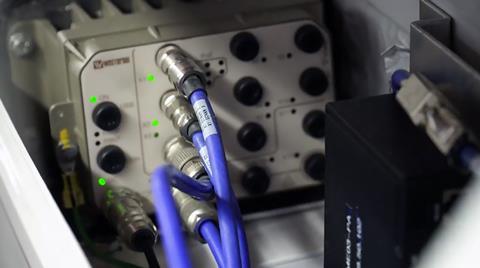 Westermo provided the data communication technology, supplying its Viper-212-T5G-P8 compact routing switch designed for on-train applications. 'Westermo Viper switches are ideally suited for these onboard transport applications, able to fit into the confined spaces presented by refurbishment projects and providing reliable performance in the difficult environment', said Fabian Vandendyck, Sales Manager for on-train networks.
Operator Orlyval Service designed and configured the data network. 'Choosing Westermo guaranteed that we had a product that met the requirements for railway equipment', said Lionel Le Fessant, Sales & Quality Director at the RATP subsidiary.
The displays are to be deployed on a further seven trainsets by the end of the year.