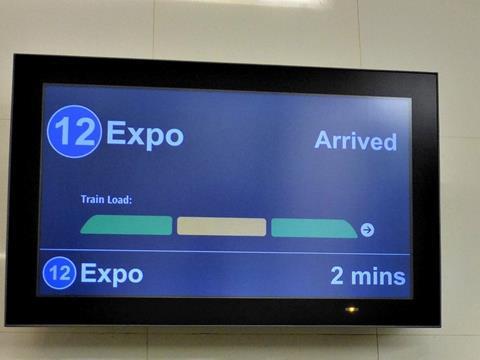 SINGAPORE: Screens showing passenger loading on trains have entered service on the Downtown Line.
Real-time passenger load information on LCD screens indicates how busy the next train will be. Green represents a 'high probability of available seating', yellow means that the train is part full and red means that it is very busy.
Bombardier Transportation has installed the software, which uses data provided by onboard weight sensors, into the train control monitoring system.