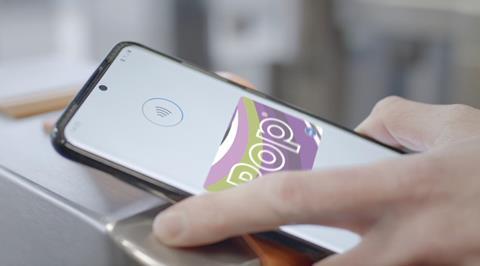 UK: Tyne & Wear Metro passengers can now use Google Pay on Android devices for pay-as-you-go travel at the same price as with the Pop smart card.
Transport authority Nexus worked on the project with Google Pay, local company Nebula Labs which produced the mobile app, mobile ticketing provider Yotra and ticket gate supplier Scheidt & Bachmann.
'This will make it even easier for people to access the Tyne & Wear Metro', said Nexus Customer Services Director Huw Lewis when the project went live on February 28. 'Two-thirds of Metro customers tell us they are keen to move to smart phones as a way to pay for their journeys, and today we are making that possible for Android users.
'All you need to do is top up the app on your smartphone and then touch in and out through gatelines with your phone. The app automatically deducts the fare for you and applies the Pop pay-as-you-go fare cap. It's convenient, easy to use, and will speed up journey times.'
Contactless payment using a bank card or mobile device will continue to be offered, while cash and bank cards can be used to purchase a ticket or top up Pop cards at ticket machines.
'Making Pop available on Android phones is just one step on our journey', Nexus told Metro Report International. 'We hope to see Pop available on all smart phones in future.'