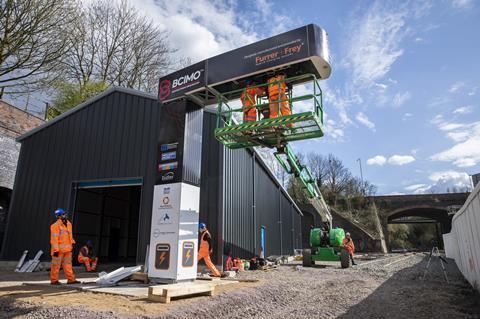 UK: Furrer+Frey GB has installed an 'ultra-rapid' battery charge station at the Very Light Rail National Innovation Centre in Dudley, where the prototype vehicle for the planned Coventry VLR line is to be tested.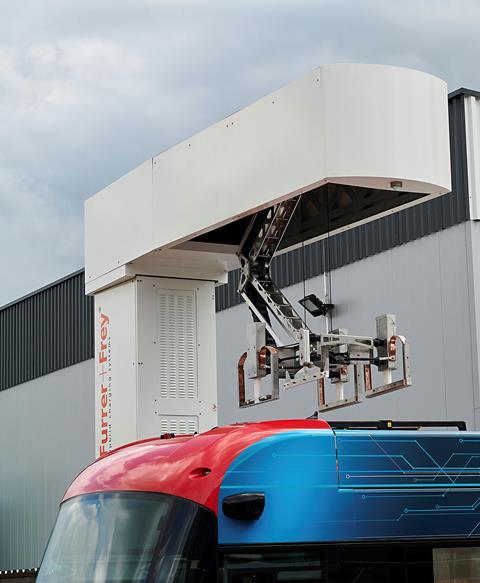 Intended as a low-cost alternative to overhead electrification, the charge station will top-up battery powered VLR vehicles wirelessly and autonomously during scheduled 3 min stops.
It is based on Furrer+Frey's All-In-One OpBrid charger, which is already used to support the operation of electric buses in Spain and the Netherlands.
Software developed by the company's British business in Derby means that it can now also work with very light rail vehicles. The VLR charger is built with steel from Newport.
'We are delighted to be building on our long history of rail electrification with this world first charging solution for Very Light Rail', said Noel Dolphin, Furrer+Frey's UK Managing Director. 'With the right set-up, the unit will work across buses, bin lorries or even heavy rail — helping us to tackle the climate emergency. The software was made by our team in the UK and we plan to manufacture future units here in Britain.'
It is envisaged that VLR services could be running in Coventry by 2025.