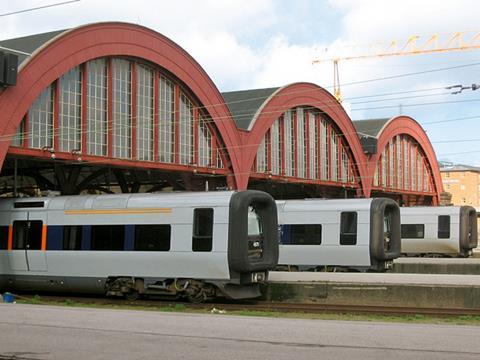 EUROPE: Nomad Digital has been awarded a contract to supply and maintain passenger wi-fi on the fleet of electric multiple-units used on Öresundståg services in eastern Denmark and southern Sweden.
The aim is to roll-out wi-fi across the entire fleet of 111 three-car Adtranz X31 EMUs by the end of this year, with Nomad then providing support under the 'multi-million-pound' contract announced on March 13 which runs until August 2024.
Nomad is to supply its latest R5001 router platform and Nomad Connect software.
The EMUs are owned by Denmark's DSB (34 units), the Skåne, Blekinge and Halland local authorities (53), and the jointly-owned Swedish rolling stock leasing body Transitio (24). The wi-fi deployment brings Alstom subsidiary Nomad new customers on the Swedish side of the Øresund, building on its previous work supplying similar technology to DSB.