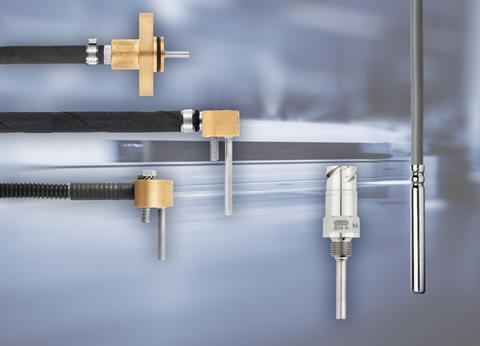 INNOTRANS: Fulda-based Jumo used September's InnoTrans exhibition to highlight its range of air-conditioning sensors, probes and thermostats. These are designed to mitigate the effects of increasingly extreme weather in passenger vehicles.
The company says its air-conditioning components are intended not only to reduce interior temperatures in summer, but also to provide other functions as dehumidifying the air in the passenger compartment when outside temperatures are low.
Jumo's HydroTrans range of probes and sensors offers reliable humidity and temperature transmitters with an optional CO2 module. The devices are available with various interfaces to ensure ease of installation, robustness, and reliable data transfer. The range is certified for rail use under the DIN EN 50155 standard, and the products are offered in both duct and rod designs.
The optional CO2 measuring module has a range of up to 10 000 ppm, enabling precise determination of interior air quality. The module can be placed in the probe head to ensure a rapid response time for any change in air quality. A voltage and current output interface is also available.
Air conditioning systems on trains is extremely important throughout the entire year. They not only reduce interior temperatures in summer,