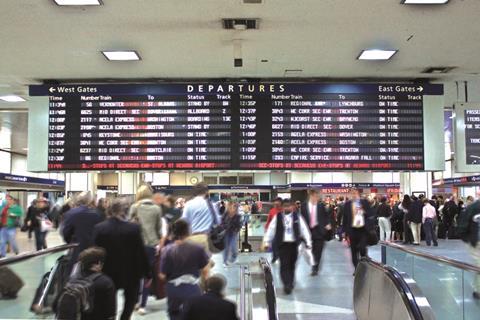 USA: Amtrak has launched FindYourWay, an iOS and Android app based on the Zyter platform which uses more than 400 beacons inside New York Penn station to provide real-time gate, train and boarding information as well as directions to gates, exits, cash machines and restaurants.
The beacons use Bluetooth Low Energy technology to communicate with the app, which activates when a user enters the station and deactivates once they leave the complex.
Amtrak is considering offering FindYourWay in other major stations, and could also use it to provide customer offers, reminders and rewards.
'From first-time visitors to veteran travellers, everyone can benefit from downloading FindYourWay and experiencing the new, digital-friendly New York Penn station', said Amtrak's Chief Commercial Officer Stephen Gardner. 'FindYourWay is more than just an interactive platform; it can also help prevent overcrowding in the station, delivering a measure of customer safety that other communication products and forms of travel cannot provide.'