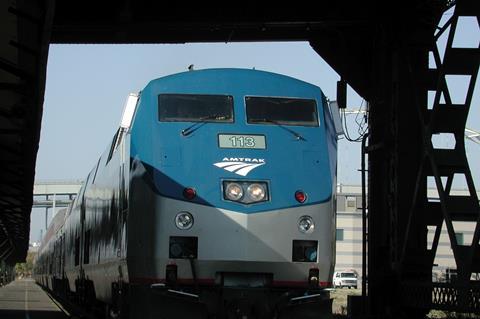 USA: Amtrak has awarded Cordel Group and D/Gauge Ltd a 6½ year contract to provide software-as-a-service for automated gauging and clearance checking.
Cordel's artificial intelligence, scanning and data processing expertise will be combined with specialist rail clearance technology from TÜV Rheinland Group company D/Gauge. The system will scan and store structure data for the entire Amtrak network, providing automated calculation and reporting.
This is expected to improve the visibility and usability of survey data, provide up-to-date assessments using the latest technologies, and offer opportunities to operate large trains and non-standard loads
'By building the survey and vehicle repository for Amtrak we are essentially able to remove some of the conservatism associated with clearances and gauging', explained D/Gauge Managing Director Colin Johnson. 'Our solution will allow the safe assessment of unusual, non-standard revenue-generating freight.'
The contract announced on March 22 builds on the implementation of similar systems for Network Rail in the UK, and 'shows the truly global capabilities of our joint clearance product', said Cordel CEO Nick Smith.