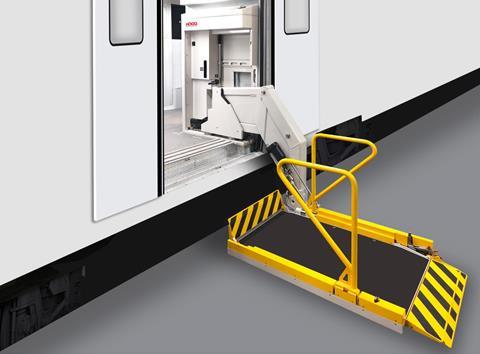 SWITZERLAND: Högg Group company Simplify Engineering has received the first order for its latest design of automated train-mounted wheelchair lift.
It offers deployment and retraction at the touch of a button, and can accommodate boarding at stations with different platform heights.
The cycle time is 100 sec, and the door opening area is not obstructed.
It has a wheelchair platform size of up to 800 x 1 200 mm, capacity of 360 kg and lifting height up to 800 mm, and the design can be customised according to an operator's particular needs. The lift has been ordered by Alstom for use on an unspecified rolling stock fleet.