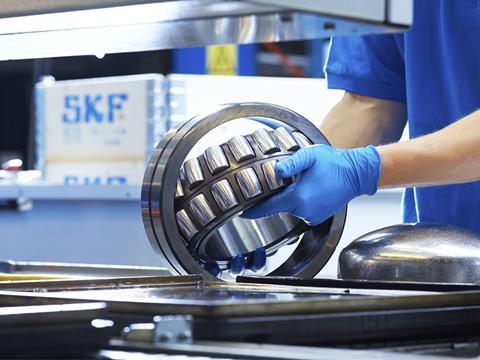 MOROCCO: National operator ONCF has awarded SKF a contract to supply 15 000 passenger and freight rolling stock wheelset bearings over three years.
Announcing the win on August 28, SKF said it was the only supplier which could meet ONCF's strict technical specifications and begin delivering ready-certified bearings with a lead time of three months.
The spherical roller bearings are designed to be highly tolerant of misalignment and shaft deflection, as well as the high temperatures and harsh climate in Morocco.
'This new contract with ONCF demonstrates our ability to meet the toughest of specifications while also being ready to react to an exceptionally tight deadline', said Mahdi Sebti, Managing Director of SKF's North African operations.