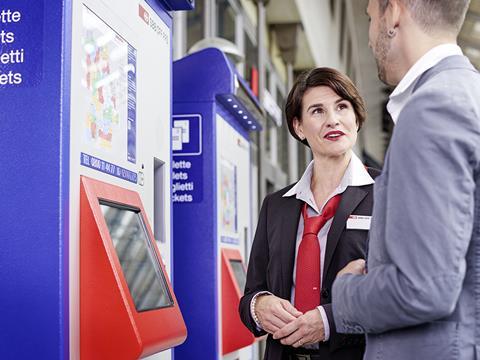 SWITZERLAND: Passengers will be able to buy the digital currency Bitcoin from Swiss Federal Railways' ticket machines from November 11, under a distribution deal between the operator and financial intermediary company SweePay.
SBB said there have been limited opportunities to purchase Bitcoin in Switzerland, and over the past two years it has been testing whether there is a market for sales to be made through its network of more than 1 000 ticket machines.
Customers will exchange money directly with SweePay using the ticket machines, and will need to identify themselves using their mobile telephone number. The maximum amount is SFr500 per transaction.
While Bitcoin will be sold at the ticket machines, it will not be accepted by SBB as a payment method.