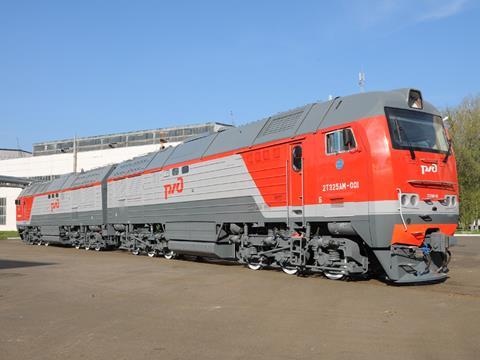 RUSSIA: Locomotive and rolling stock supplier Transmashholding has announced a partnership with blockchain developer Vostok to provide verified and distributed fleet data collection, analysis and storage.
Vostok's private blockchain platform is to be integrated with the SmartMaintenance diagnostics and forecasting system developed for TMH by data mining company Clover Group, which brings together data from more than 200 sensors on each locomotive.
Trial are to be undertaken this year, with commercial roll-out envisaged by the end of 2019.
The use of blockchain technology is intended to ensure that the data is collected transparently and protected against unauthorised changes and possible loss. TMH envisages that implementation will increase the speed at which incoming data is checked, reduce the resources required to detect anomalies, and ultimately improve the quality of predictive analytics.
'Low-quality data can cause exponential damage to locomotives by making it difficult to understand how and when to take pre-emptive and corrective actions', said TMH General Director Kirill Lipa. 'New technology provides solutions to these problems.'