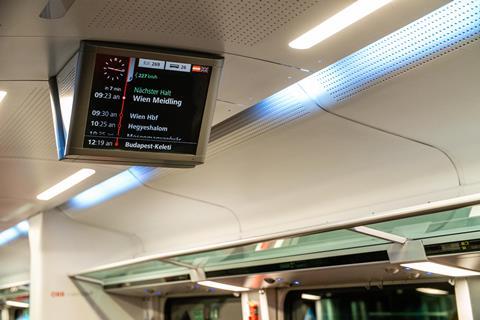 AUSTRIA: National passenger operator ÖBB-Personenverkehr has awarded CN-Consult a framework contract for the modernisation of its onboard passenger information systems.
The rolling programme will see existing information systems converted to a new real-time audio visual platform based on CN-Consult's DiLoc|Motion technology. This collates information from various ÖBB data sources for processing on the vehicles.
CN-Consult said its new platform offers a modular structure which is both scalable and easily updated via a multi-client content management system.