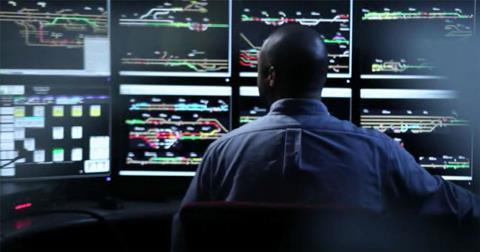 NORTH AMERICA: Canadian National is to become the launch customer for Wabtec's Precision Dispatch System, in a move which the supplier says represents 'a major step toward network automation for CN and the entire rail industry.'
PDS is designed to control the movements of trains safely and efficiently in both signalled and dark territory, providing full visibility of network conditions and monitoring all devices and assets interacting with the railway.
It analyses data transmitted from rolling stock and lineside equipment, and combines this with information provided by Positive Train Control. The software then delivers mandatory traffic directives and automatically implements movement authorities in dark territory.
Wabtec says that this will help to eliminate human error, reduce maintenance and operating costs, and improve safety and operating efficiency.
Wabtec expects the software to be operational at CN from late 2023. After a phased rollout, there will be a total of 37 desks equipped with it in CN's control centre.
'CN is leading the industry in rail network optimisation as the launch customer for the Precision Dispatch System', said Nalin Jain, President of Wabtec's Digital Electronics business, on June 6. 'This system is the first-of-its-kind and acts as a command-and-control system at the heart of railroad operations. CN will be able to increase capacity and improve efficiency and safety across its network.'
'Our focus is running a safe and efficient railroad, and constantly improving our infrastructure', added Dominique Malenfant, Chief Information & Technology Officer at CN. 'The Precision Dispatch System represents an important step forward in our network optimisation.'