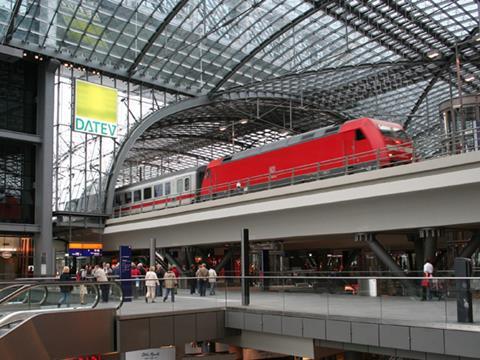 GERMANY: The DB Information business unit of Deutsche Bahn has launched a second competition for web developers, designers and start-ups to develop novel apps, software or digital tools to enhance the provision of information at major stations across Germany.
Part of the wider 'Infrastructure 4.0' initiative to increase the role of digital technology within DB, the DB Information Challenge runs until April 28, when a final will be held at DB's 'Mindbox' shared working space in Berlin.
A shortlist of 10 candidates is to be drawn up from the entrants, and they will be asked to present their prototype to a jury. Their products will have to show how they could enhance the IT capabilities of the DB group, with specific focus on improving the user experience. The three winning entries are to receive prize money of between €2000 and €8000.