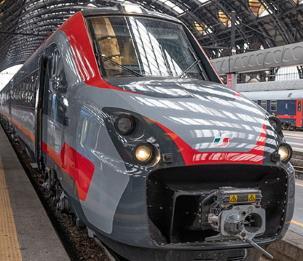 ITALY: Liebherr-Transportation Systems is to overhaul and maintain the 39 cab cooling and 157 saloon air-conditioning systems it supplied for the 19 ETR700 high speed trainsets.
The former Fyra fleet is now operated by Trenitalia on the Milano – Bologna – Ancona – Lecce corridor.
In addition to mandatory examinations, Liebherr-Transportation Systems will provide spare parts and technicians who will undertake repairs at Trenitalia sites.