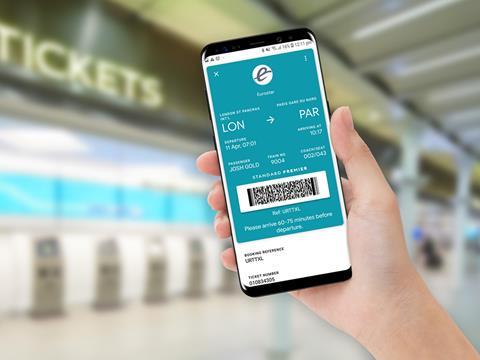 EUROPE: Eurostar passengers can now save paperless tickets on Google Pay, in what the cross-Channel high speed train operator says is a 'first for any international rail company'.
Travellers using Google Pay on mobile devices with Android L or higher can save their mobile tickets to Google Pay from the Eurostar app, and proceed directly to the ticket gates.
Eurostar hopes this will encourage the use of mobile tickets, as part of its plans to reduce paper usage by 50% by 2020. It said the amount of paper tickets printed in stations has been reduced by one third since 2018, now accounting for just 10% of all Eurostar tickets.