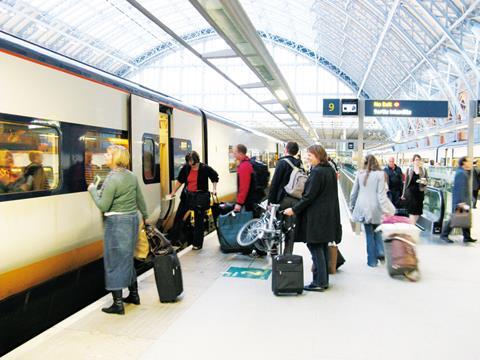 EUROPE: Dutch ticketing software company Sqills is providing its S3 Passenger sales, distribution and reservation suite for international high speed train operator Eurostar.
'As Eurostar grows beyond 10 million passengers per year and we expand our reach further into Europe, having a flexible reservation system is critical', said the operator's CIO Laurent Bellan. He added that Sqills offered a combination of 'agility, stability and responsiveness' and a willingness to work closely with the operator's in-house development team.
Sqills director Bart van Munster said the S3 Passenger implementation to be in place by early 2020 would offer 'interesting' new interfaces with ticketing and reservation systems from the UK's Association of Train Operating Companies, air global distribution systems and SNCF's PAO API.
Wavestone is assisting Eurostar with project management and business consultancy for the project, having previously worked on S3 Passenger implementation at Ouibus and Ouigo.
In 2017 Sqills processed 4 billion journey searches and 31·5 million passenger segments for companies including NS, Arriva, Syntus, Iarnród Éireann, Izy, Ouibus and Ouigo.