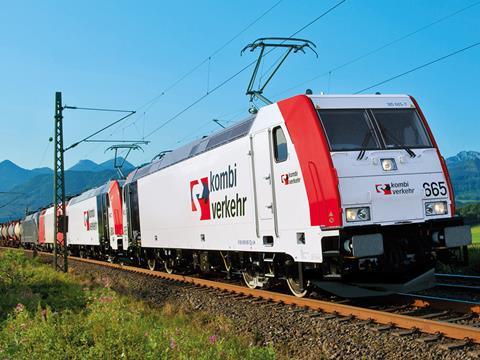 EUROPE: Intermodal freight company Kombiverkehr is piloting Train Monitor, which provides real-time information on the location and punctuality of its services operating within Germany and from Germany to Sweden, Denmark, the Netherlands, Belgium, France, Spain, Switzerland, Italy, Austria, Slovenia, the Czech Republic and Poland. This includes the estimated time when fright can be picked up at the destination terminal.
'We are closing one of the biggest information gaps in the intermodal supply chain and meeting our customers' calls for more transparency', said Managing Director Armin Riedl.
Kombiverkehr has initially launched Train Monitor at seven of its principal terminals: Köln Eifeltor, München Riem, Hamburg Billwerder, Duisburg Ruhrort-Hafen DUSS, Ludwigshafen BASF, Verona Quadrante Europa and Verona Interterminal. In the next development phase, the company plans to synchronise the data with its CAT transport processing system, so that customers will only see the trains which are carrying their freight.
'Kombiverkehr relies on the train movement reports provided by the different infrastructure operators' interfaces', said Riedl. 'The estimated times of arrival supplied by network operators and train operating companies are used by our employees in transport monitoring and the respective terminal operators as a basis for calculating the expected pick-up time at the destination terminal. They ensure that any deviation from the originally scheduled time is clearly displayed for customers in the new online application.'