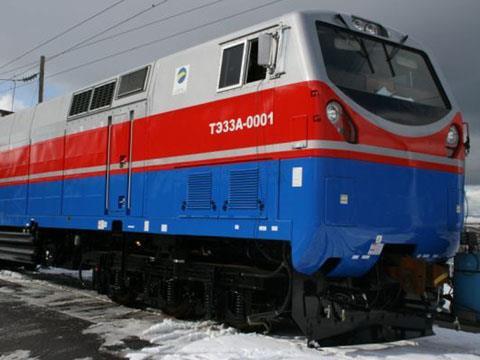 KAZAKHSTAN: National railway KTZ's freight business has signed an agreement to deploy GE's Trip Optimizer efficiency system on its fleet of TE33A Evolution Series diesel locomotives.
The agreement announced on December 11 builds on a memorandum of understanding signed in June under which KTZ and GE Transportation agreed to explore the use of digital technologies to reduce fuel consumption, optimise power distribution, enhance safety and improve fleet utilisation
Trip Optimizer analyses route and cargo data to calculate optimum speed and fuel consumption profiles in real time, automatically controlling the locomotive to reduce fuel consumption and provide efficient train handling. GE said more than 10 000 Trip Optimizer units have now been ordered worldwide.
'Rolling out Trip Optimizer will help increase the efficiency of KTZ freight locomotives, reducing fuel consumption by at least 5% and lowering harmful emissions', said Gokhan Bayhan, General Manager of GE Transportation in Russia/CIS, Europe, the Middle East & North Africa.