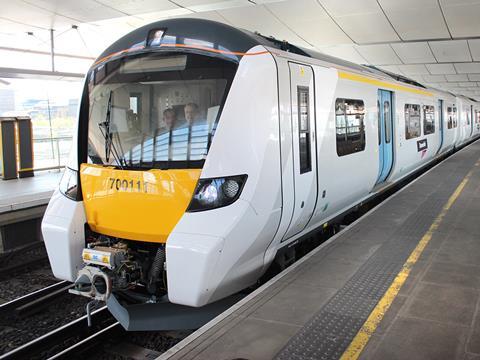 UK: Govia Thameslink Railway is to replace its current desktop ticketing issuing system with Worldline's @Station mobile point-of-sale technology.
Announcing the contract on July 6, Worldline said @Station would provide the operator with ability to 'queue bust' and to cross-sell and upsell both Rail Settlement Plan and non-RSP products. Roll-out is planned for the fourth quarter of 2017.
GTR already uses Worldline's onboard ticket issuing systems, and the franchisee's part-owner Go-Ahead Group has recently ordered 585 onboard TIS units.
@Station shares the same back-office architecture as the onboard TIS, which is expected to support rapid staff familiarisation while enabling all mobile ticket sales data to be captured through one system.
'We are confident that Mobile POS for ticket issuing and retailing other products will improve passenger service, increase the speed of customer interaction, and enable payments to be processed faster', said Alex Foulds, GTR Business Improvement Director.