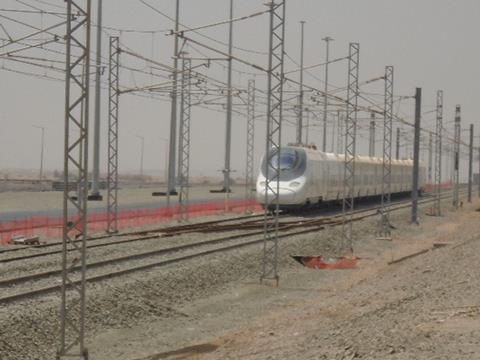 HARSCO: The Harsco Rail track maintenance division of Harsco announced two orders with a total value of US$25m on September 27.
The first contract covers the supply of rail grinding machines for use on Saudi Arabia's Haramain High Speed Rail line between Makkah and Medinah, and includes initial operator training and spare parts support.
The second order covers the supply to South Africa of two on-track measuring vehicles for the assessment of rail geometry and ballast profiles. Harsco will work as Transnet Freight Rail's original equipment manufacturing partner, supplying the vehicles to a joint venture of Molamu Majories and Thari Joint Venture.
Deliveries under both orders are expected to be completed by the end of 2017.