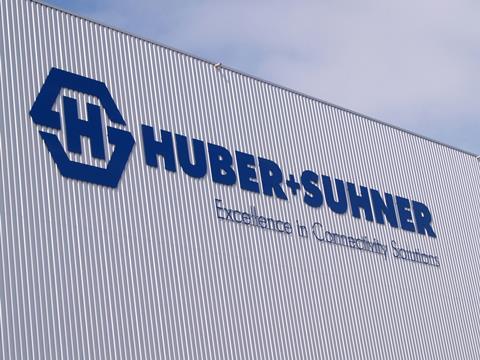 ANTENNA: Huber+Suhner has extended its portfolio of roof-top antennas with the five port Sencity Rail Multiple Input Multiple Output, which is designed to enable rolling stock manufacturers to upgrade vehicles to provide 4G/LTE and wi-fi with minimal effort.
Sencity Rail MIMO provides five antenna elements in one housing. Two connect to a cellular 2x2 MIMO modem, and there are two additional wi-fi antenna elements. This allows the direct connection to a wi-fi radio without using an RF diplexer to split the two different signals from a broadband antenna.
The rugged design is fire retardant and protected against high voltage and current impacts to ensure safety in the event of it coming into contract with a broken electrification cable.
'The product is particularly interesting for system integrators and rail vehicle manufacturers who are seeking to establish high-data-rate applications, such as on-board internet, CCTV or repeater systems in the train', according to Bernd Heidtmann, Product Manager RF. 'They can achieve a far higher data rate compared to standard antennas.'