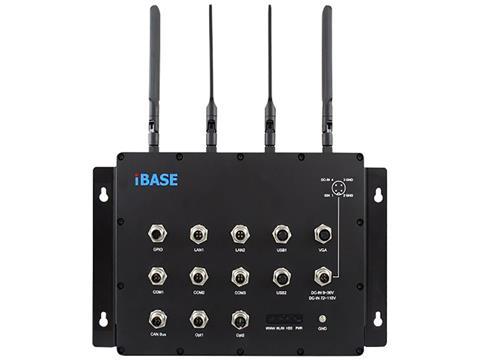 COMPUTER: Industrial embedded computer manufacturer IBASE Technology has released the MPT-3000RP fanless embedded PC developed for railway applications. This EN50155-TX-certified and IP67-rated unit offers water and shock resistance for outdoor applications and meets Intelligent Internet of Vehicle requirements.
The MPT-3000RP is powered by an Intel Atom E3845 processor with 4GB DDR3L-1333 memory onboard, and includes a GPS module.
'Our MPT-3000RP comes with rugged and reliable design, featuring robust M12 connectors for fail-safe connection and fault-free data transmission for rolling stock operating environment', said Conrad Ai, Senior Product Manager at IBASE. 'It supports -40 to 70°C operating temperatures and a variety of power input to meet railway standards and deployment harsh conditions, as well as industrial applications'.